Wagyu New Yorks On Sale Now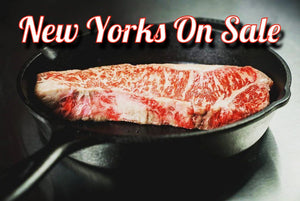 100% FULL-BLOOD PREMIUM WAGYU
Raised with Love in the beautiful Pacific Northwest
Shipped From Our Farm to Your Door
MEMORIAL DAY
Wagyu Steak Sale

NEW YORK STEAKS
FILET MIGNON
PETITE & More

Onsale now!
Get you Real Fullblood Wagyu Beef
Before it sells out
Come see us at our
Local Farmer's Markets
In this video, Wagyu Jason visits Urban Farmer @ The Nines Hotel in Portland, Oregon. He meets with their head chef and we see how they break down Masonhillcattle Wagyu Beef.

The Nines is a luxury hotel with a world-class restaurant and world-class chefs who demand the best. They feature some of the best beef in the world. Masonhillcattle's 100% Fullblood Wagyu Beef.
WAGYU BRISKET
BACK IN STOCK
Follow us on Instagram
@MasonHillCattle for amazing recipes, specials, or to share your favorite Wagyu creations with us. 
Our Wagyu of the Week!
・・・
This week's Wagyu: @masonhillcattle Wagyu patty topped mushroom Marsala gravy, apple fennel slaw, and toasted fennel aioli.
•
Also, thanks to @eaterpdx for the shoutout!
There's a lot of hard work and moving parts behind the scenes of Mason Hill Cattle. Our local customers especially have come to know this family-run business out in the forested hills in Oregon. Bringing you the best Wagyu beef around is a labor of love. Plus, look how gorgeous the job site is! We'd consider this a work perk.